A lot of good things can be said about Nc'Nean. The organic certification, climate-neutral operations, the beautiful packaging… Now all they need is time in my opinion. Time to round off the rough edges of the spirit, and time to use less aggressive casks. See my review of their first Nc'nean Organic Whisky.
Quiet Rebels is a series of seasonal releases. It's about the people who make Nc'nean and the first one refers to Annabel, the founder of the distillery. She picked a combination of ex-bourbon and ex-Tokaji barrels, which she loves for the sweet and velvety texture. There was some STR and PX sherry in the mix as well.
The other one is an AON release (Gaelic for One), their first single cask release as far as I can tell. It is exclusive to Kirsch Import in Germany. Interestingly this is said to be a Cream sherry cask.
Nc'nean Quiet Rebels: Annabel (48,5%, OB 2022, 4504 btl.)
Nose: the Tokaji has left its mark. This is fruitier and sweeter than other releases – more complex too. Honey and mead, with melons and sugar loaf bread. There's a greener herbal note with some wood underneath, as well as pickly ginger and mint. Young but the Tokaji really adds depth.
Mouth: a lot of fresh and punchy wood now, with plenty of gingery notes, white pepper and nutmeg. Almond cookies, sweet coconut and peach in the background. Pears and melons. Then herbal notes and a grainy sharpness set in, with an alcoholic edge. Cocoa notes towards the end.
Finish: medium long, with some tannins, ginger, citrus and chocolate.
The Tokaji adjusts the sharpness a little, but not entirely. It's a little rough but it's clear that this kind of cask works well. The introduction price was € 80 but now it's only available from flipping retailers, at a much higher price.
Nc'nean AON 4 yo 2017 (59,6%, OB for Kirsch Import 2021, first fill Cream Sherry hogshead #17-257, 308 btl.)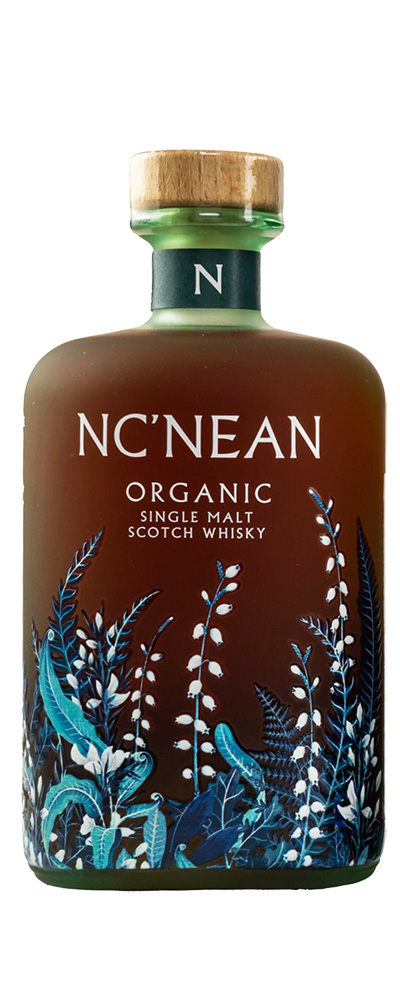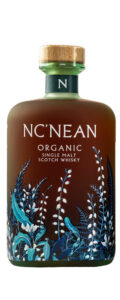 Nose: active wood again, with some oak and pine wood char up front. Then Christmas spice with red plum jam and raisins. Gingerbread and muscovado sugar. Orange liqueur. A nicely clean sherry character but you have to get past the slightly plankish notes first.
Mouth: darker sherry now, with both chocolate notes and herbal elements. Also black peppercorns and clove, as well as some coffee notes and burnt caramel. Liquorice and walnuts. Later some metallic notes too.
Finish: long, on dark chocolate, dark fruits, oak char and coffee.
For a young malt, this is quite nice again. Sherry suits this spirit. However the balance isn't quite perfect at this age. Somehow this is seen as collectible (flippable) whisky, being the first single cask and all that. Too late to buy a bottle now, but nice to try if you have a chance. Score: 84/100