Time for our more or less monthly rum session.
We start with New Grove Emotion 1969, which is a blend of different rums from Mauritius, the oldest distilled in 1969 (responsible for around 10% of the volume). It was filled into old whisky barrels and forgotten until 2015. Then it formed the base of this blend, together with younger rums from 2005-2008.
New Grove Emotion 1969 (47%, OB 2020)
Nose: very harmonious, with some brown sugar and pastry sweetness, furniture polish and bright citrus notes (blood orange, lemon). Vanilla, floral honey and caramelized almonds. Later it becomes increasingly tropical, with a cognac-like rancio and hints of pink grapefruits and passion fruits.
Mouth: relatively mild, with a imilar woody elegance, mixed with tropical fruit notes. Polished wood, a little eucalyptus and mint, bergamots, apricot jam and roasted pineapples. Darker caramelized notes too, even a hint of coffee towards the end. There's a slightly tangy hint of bitter herbs towards the finish, but within limits.
Finish: not too long, on herbal notes, burnt vanilla and hints of oak char.
A rum for cognac lovers, why not? It's elegant and shows a nice rancio-like woody side that is kept in check by tropical fruits. Quite mild and accessible, but certainly interesting. Still available in a few places but prices seem to vary.
Uitvlugt 24 yo 1997 (46,9%, Spring Spirits for Sips Antwerp 2022, refill barrel #7, 211 btl.)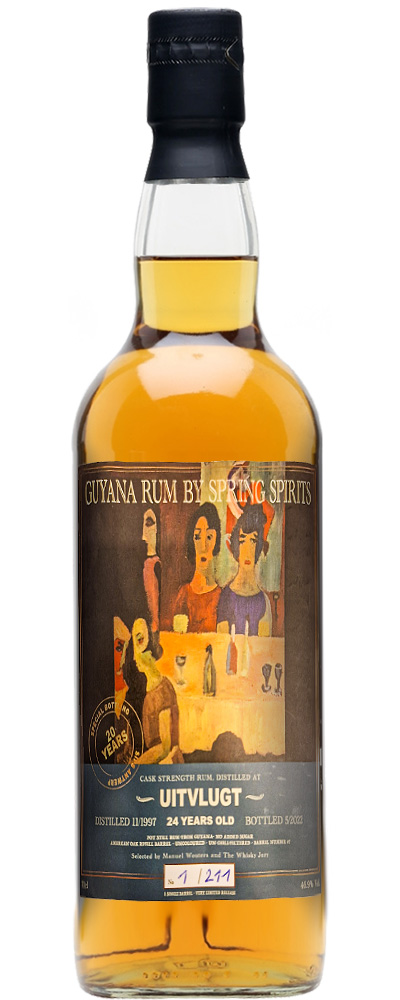 Nose: funkiness and sophistication at the same time. Lots of petroly aromas with polished brassware and freshly sharpened pencils. Soft olive brine and sardines. Fresh pine needles and chopped herbs. Maybe some orange peels as well. Turns out the coastal and medicinal theme also works at this moderate strength.
Mouth: now a generous sweetness sets in, with sweet oak, molasses, spearmint chewing gum and even light hints of pineapple liqueur in the background. Faint vanilla too. Later it gets a little more phenolic again, with liquorice, olives and resins. Round and relatively accessible.
Finish: medium, still some natural sweetness, bready touches, herbs and sweet citrus.
It's only 46.9% but the label confirms it's bottled at cask strength. Quite rare to have such a gentle Guyana rum. We may prefer the stronger expressions, but I can definitely see the potential in a bar like Sips, winning over people that may not be familiar with this style of rum. Highly drinkable. Score: 87/100
Barbados 21 yo 2000 (49%, Rum Sponge 2022, refill barrel, 241 btl.)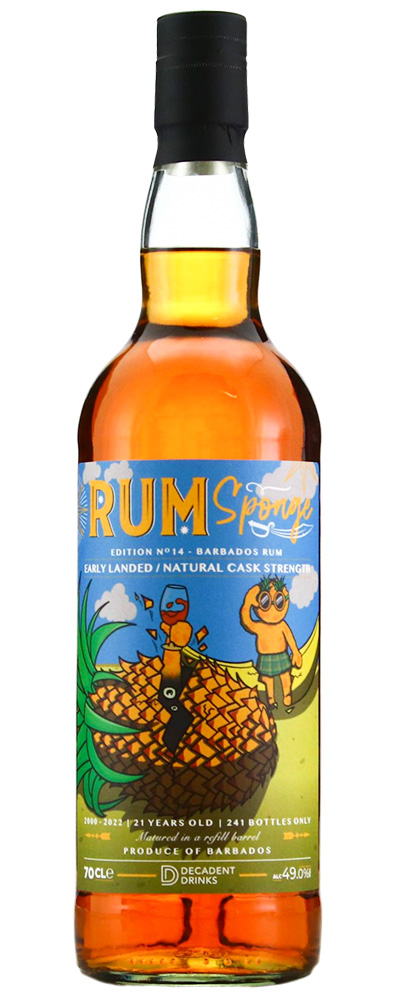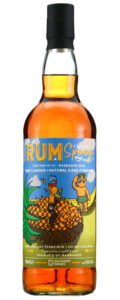 Nose: rather elegant and rather exotically fruity again. The fruits are fresh, not the typical overripe / fermenting type. Juicy peaches, bananas, lime and papaya. There's a clear medicinal layer as well, with herbal notes (Vicks) and rubber mint leaves. Also whiffs of peonies, star anise and green tea. A combination which reminds me of (robust) cognac again.
Mouth: still fruity, on pineapples and tangerines, with more of this mint / eucalyptus combo, some white pepper and Earl Grey tea. A light medicinal side again, as well as light petroly notes, but this is certainly not one these hardcore funky rums. Floral honey, oak spice and a hint of salty liquorice in the end.
Finish: long, rather fruity still, with a bright woody touch and fruit teas.
Within today's independent-whisky-nay-rum scene this is refreshingly fruity and elegant, displaying a cognac-like wood influence. Really nice and more intense than the previous two. This could be West Indies / Black Rock it's Foursquare (thank you, Svenske). Still available from Decadent Drinks. Score: 90/100
New Yarmouth 27 yo 1994 (57,1%, Precious Liquors 2022, cask #435038, 292 btl.)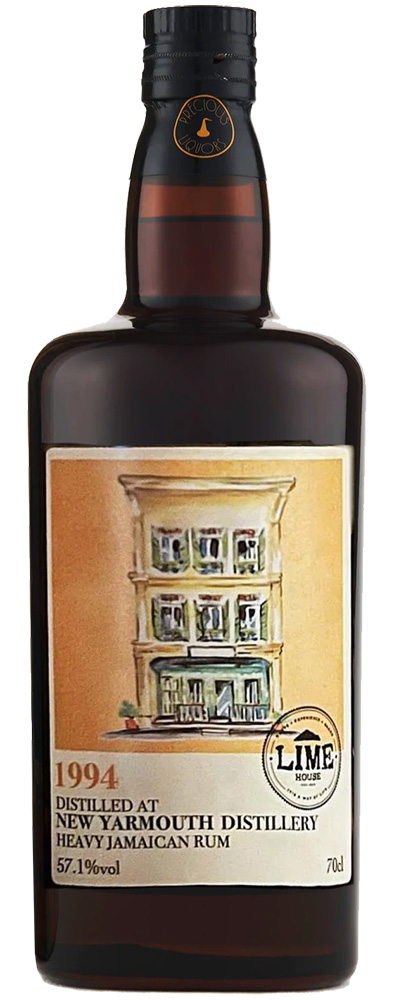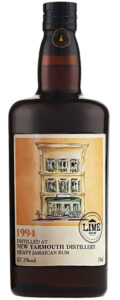 Nose: some coconut and caramelized pineapple at first, going hand in hand with varnished wood, oil paint and vanilla. Later also leathery notes and pencil shavings. Hints of a high-rye bourbon whiskey. Cigar boxes, brown sugar, fudge, mint and cinnamon.
Mouth: plenty of nutty notes, brown sugar and caramel, with a high degree of (cedar) wood flavours and oak char again. Reminds me of George T. Stagg at times. Herbal notes and peppermint, as well as deep maple syrup in the background. Tobacco and liquorice as well.
Finish: long, spicy, with pepper and eucalyptus, as well as some grassy heat.
Pretty much the same comments I made afther the sister cask from the same bottler. Very good, approachable in terms of ester levels, but you have to endure a big woody side. After two rums for cognac lovers, this one is for rye / bourbon fans. Score: 87/100
Caroni 24 yo 1998 'Chaconia' (60,2%, Distilia 'Floral rum series' 2022, 139 btl.)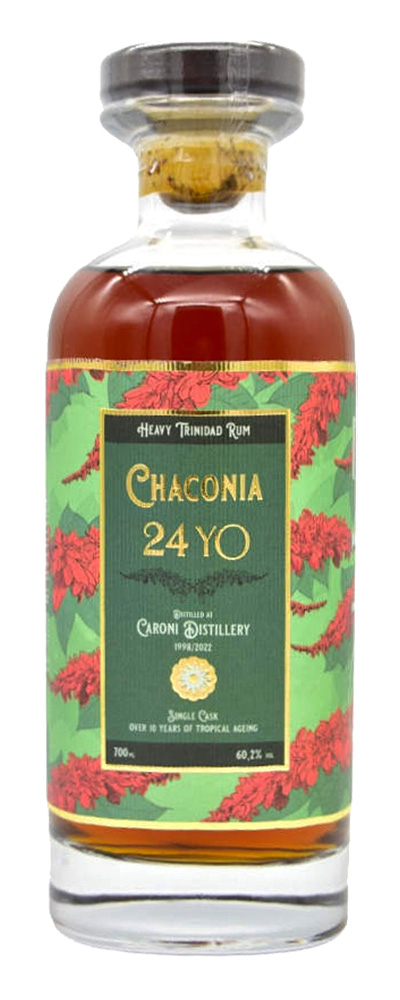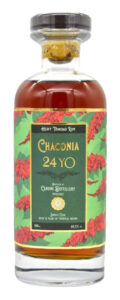 Nose: initially we find some of the cigar boxes, sawdust and leathery notes of the New Yarmouth, but it gets increasingly fruity. Slightly tropical even, with hints of ripe pineapples, mango, lightly burnt apricot pie, even a hint of strawberry candy. The petrol notes, metal tools and shoe polish are still there but overall it's quite a rounded, balanced expression.
Mouth: quite a bit stronger now, with a lot of peppermint and concentrated medicinal notes. Then varnish and liquorice, as well as some salted, roasted nuts and a rubbery / dirty side. Burnt oranges. Smoked herbs. Some dark brew tea and firm oak tannins appear towards the end, getting a tad bitter.
Finish: long, herbal, with hints of oak char and liquorice.
This started off relatively rounded but picked up heaps of strength and tannins on the palate. There's a lot of excellent Caroni (especially from other vintages) so this misses the 90-mark by an inch. Interestingly there was no set price for this bottling – the entire outturn will be sold in several Catawiki auctions, one of which is running now. More information about this bottling on their website. Score: 89/100
Foursquare 12 yo 2009 (61,5%, Whisky AGE 2021, barrel #16, 250 btl.)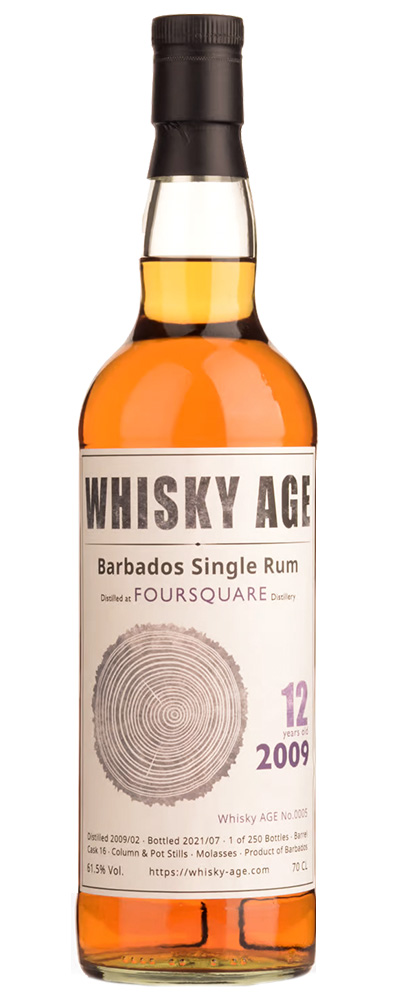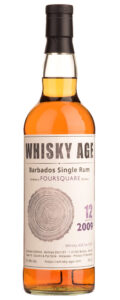 Nose: not as pungent as expected (is this becoming a soft session or what?). Sweet oranges, hints of vanilla and coconut. Soft popcorn. Bananas and citrus behind it. Almonds and peanuts with a hints of freshly sawn wood and rubber mint leaves. Coming close to a (slightly older) grain whisky.
Mouth: still akin to a Scottish grain whisky. There's vanilla and fairly big hints of coconut, with drops of vanilla syrup and honey. Also subtle latte notes. Getting drier towards the end, with vegetal oils and wood spice (mainly nutmeg).
Finish: medium long, with slightly numbing spice and wood tannins, mixed with citrus peel and coconut shavings.
This is a combination of column and pot still distillation, which explains the hints of grain whisky (especially on the nose). We've had rum for cognac lovers, rum for bourbon lovers, now rum for grain lovers as well. Funny session this. Score: 85/100
The next one is Hampden Estate with the OWH mark, the lowest level of esters (40-80 g/hlpa). From the Trelawny Endemic Bird Series that shows indigenous birds, bottled for Whisky Live 2020.
Hampden 8 yo 2012 OWH 'Chestnut Bellied Cuckoo' (61,7%, OB for Whisky Live Paris 2020, bourbon barrel #667, 250 btl.)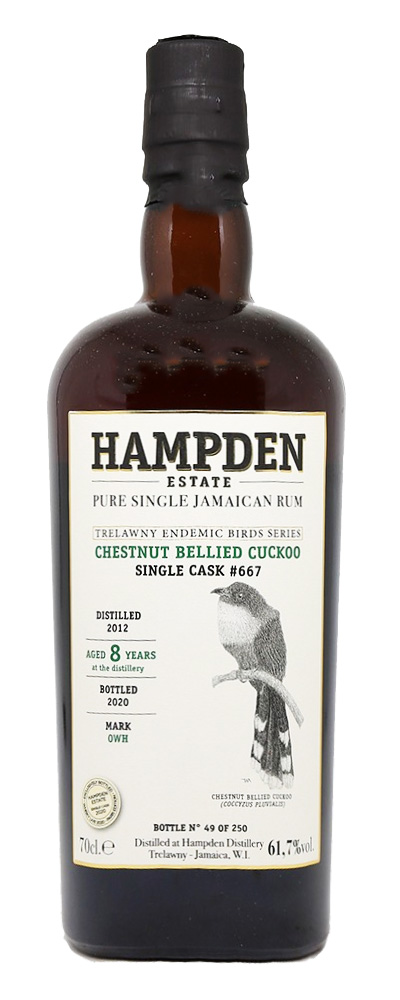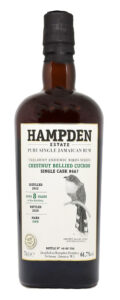 Nose: indeed a gentle Hampden, although it's easy to recognize the overripe bananas, green olives, new plastics and tapenade. Quite some polished / varnished notes and oak char too. Lemons and eucalyptus to finish off.
Mouth: hot and pungent, with more esters than we expected. A lot of black olives again, hints of brine, oak char and chilli. Also overripe pineapple, pine resin, liqourice, ginger and herbal potions. The density and sharpness make it a little difficult.
Finish: long, but still mostly on peppery heat, menthol, floral gin-like notes and liquorice.
The funkiness is relatively limited in this Hampden, which somehow makes the high ABV and overall sharpness harder to justify. Interesting but slightly out of tune in my opinion. Score: 85/100
Fiji SPD 2001 (62,4%, The Whisky Jury 2022, refill barrel #13)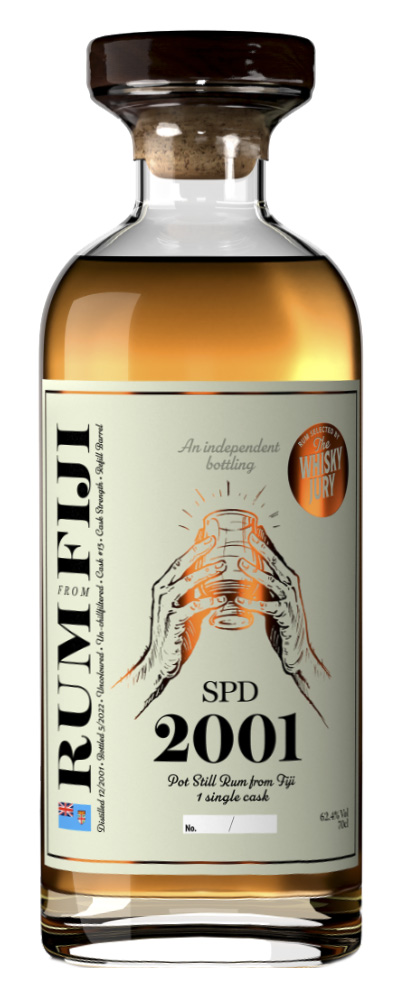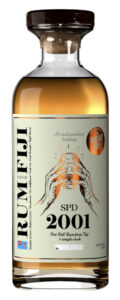 Nose: lots of varnish up front, with this highly estery hint of fermenting pineapples. Modeling glue, plasticine and ink. Diacetyl. Also acidic citrus notes and green bananas. After a while these fruity notes become sweeter – tinned pineapple prevails, mixed with a whiff of vanilla and clove.
Mouth: quite hot but doable. A little sweeter now, perhaps a bit less funky as well. Pineapple sweets merge with banana cake. Later hints of olives in brine, with grapefruit and a dry and rubbery mouthfeel. Minty notes and dried herbs, as well as a floral woody touch.
Finish: long, still pretty industrial, with more herbs and resinous notes, as well as a light salty edge.
In a way this comes close to Hampden or other Jamaicans, but it feels a little more alcoholic and narrow. Maybe not our favourite rum from The Whisky Jury, but definitely an interesting variation. Score: 88/100