Today we can present two new cognacs in the Trésors de Famille series from Jean-Luc Pasquet. We've had excellent experiences with this series, check Le Cognac de Claude L.64 for instance. At the end we'll add another one from this series, bottled a while ago.
Le Cognac de Paul is a Lot 57 from the vineyards of Pradier-Gaillard in Saint Medard. A very old cognac from a revered house. It was taken care of by Paul Gaillard, the grandfather of the current owner.
Cognac JL Pasquet 'Le Cognac de Paul' L.57 – Grande Champagne (42,3%, OB 2023, 50cl, 319 btl.)
Nose: juicy raisins, orange oils, dried figs and wildflower honey. Then bergamot and kumquat comes out, as well as quinces and mint leaves. A shade of litchi and banana. Lovely rancio too, leathery notes and a subtle (nice) damp note. Great start.
Mouth: the minty freshness is back, moving towards more herbal menthol and light tobacco. Then mid-palate the fruitiness bursts open. Raisins, bergamots and stewed plums. Thyme honey. Liquorice and a subtle peppery / tea-ish note. Cinnamon too.
Finish: long, slightly earthy, on aniseed, tobacco leaves and lingering bright fruits.
Another great one from Pasquet. Good complexity, some oaky power but enough fruits to keep the balance right. Available from different retailers.
Le Cognac de Jean-Michel is a Lot 95. Cognac Jean-Michel is a family estate with two stills and 55 hectares in Grande and Petite Champagne. Its history traces back to the 19th century. They are good friends of the Pasquet family, a friendship that is sealed in this bottle.
Cognac JL Pasquet 'Le Cognac de Jean-Michel' L.95 – Grande Champagne (53,5%, OB 2023, 50cl, 395 btl.)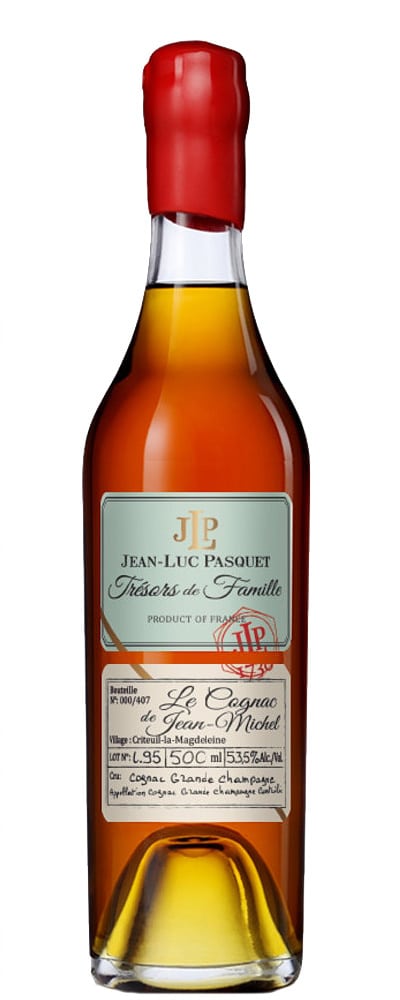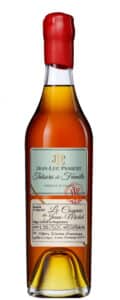 Nose: spiced gingerbread and coconut shavings, with fragrant rose petals on top. A little nutmeg, verveine and cinnamon. Then whiffs of incense. After a while the baking spice moves backwards, making room for, orange peels, fruit tartlets and yellow plums.
Mouth: spices and oak up front. Polished furniture. Grapes, stewed orchard fruits, with mint tea and aniseed. Then bananas flambéed, honey, white pepper and hints of leather. A sour berry note as well. The wood is quite prominent, almost grassy at some point, but also adds vivacity.
Finish: quite long, with a hint of cedar, baked fig, grassy hints and oriental spice.
Plenty of baking spice here, adding a raciness to the fruity and floral core. Good value for money if you're into something more affordable, but not quite there (yet) in my opinion. Score: 87/100
The next one is Le Cognac d'André, which was provided by André Porchet in the Fins Bois region. They now own around 40 hectares but this Lot 68-72 brings us back to the early years of André's production. In fact they claim to work their vineyards since 1680, no less.
Cognac JL Pasquet 'Le Cognac d'André' L.68-72 – Fins Bois (54,3%, OB 2022, 50cl, 738 btl.)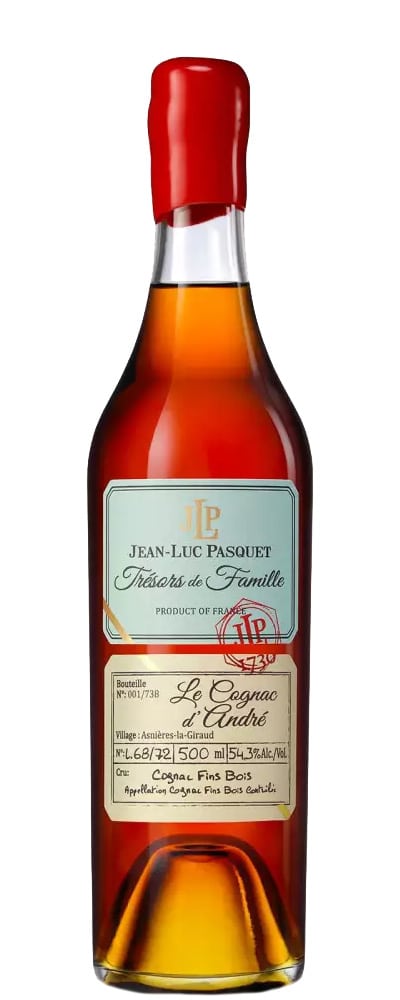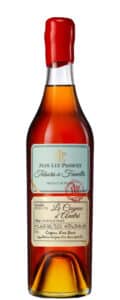 Nose: slightly darker than the other two, but exceeding them in terms of aromatic richness. I'm getting cinnamon cake, passion fruit syrup, muscat grapes and sweet oranges. Also apple compote, some anise and herbal tea. Then light potpourri appears alongside light moss and pine needles. Love this.
Mouth: sweet and candied fruits again. Now cherries, peach jam, raisins and mango appear. Hints of liquorice and peppermint. Drops of bitter herbal extract. Overall a pretty perfect mix of robustness and elegance, in my opinion. Honeyed tea in the end.
Finish: long, fresh and minty, with fresh oranges and this jammy fruitiness underneath.
This one has a great backbone with a round and jammy fruitiness. We have a winner. Also still available from different retailers like The Whisky Exchange (where I bought a sample) or Cognac-Expert. Score: 91/100