Decadent Drinks recently bottled two Glen Garioch expressions.
The first one is a refill hogshead filled in 1988, presumably showing a classic style. The other one is a 1991 vintage with a slightly uncommon maturation. It rested in for 10 years in a refill hogshead, before being transferred to a first-fill port barrique for a further 20 years of maturation.
Glen Garioch 33 yo 1988 (44,6%, Whisky Sponge 2022, refill hogshead, 145 btl.)
Nose: lovely waxy notes, like sunflower oil, turpentine and soft medicinal ointments. Sweet herbs, chamomile and heather honey. Then also mashed bananas, a little eucalyptus and lots of tiny notes like teak oil, damp moss and lime. Immediately attractive but there's a lot to discover if you dig a little deeper.
Mouth: a lovely old Highlands profile. There are mineral oils, hints of herbal tea, paraffin and resinous notes. Stewed fruits in the background, more bananas and a hint of guava, mixing nicely with honeyed notes. Then the herbal (almost hoppy) side grows stronger, with a bittersweet note, tobacco and leather.
Finish: not the longest ever. Beautiful though, still going back and forth between this waxy sweetness and a slightly sharper herbal side.
In my opinion this is where Decadent Drinks stands out. They seem to be able to unearth profiles that we thought were long gone. There's something Clynelish-y to it, but it reminded me of that wonderful St Magdalene as well. Overall just wonderful. Sold out from Decadent Drinks direct but you can still get it from Tyndrum Whisky or Whiskybase for instance.
Glen Garioch 30 yo 1991 (41,4%, Whisky Sponge 2022, refill hogshead + first-fill Port barrique, 175 btl.)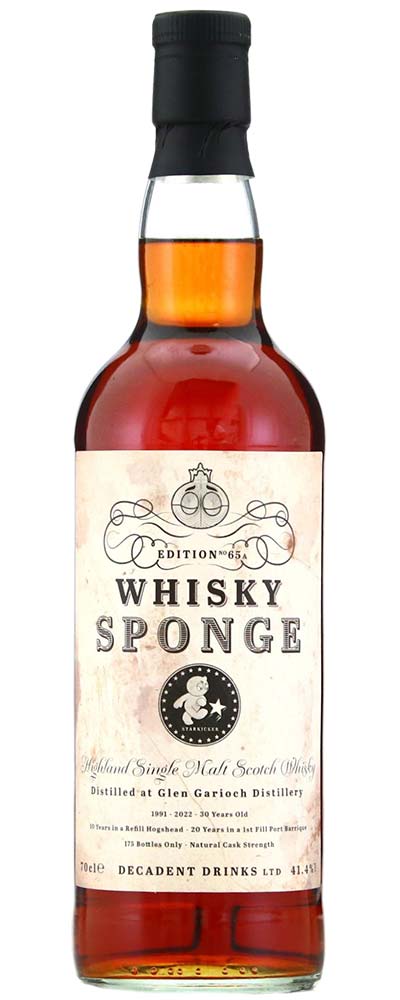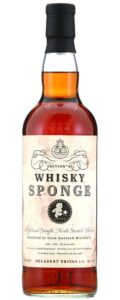 Nose: dark, with plenty of sticky toffee pudding, raisins, chocolate and bramble. Hints of tobacco and cedar are not far behind. Then some brighter fruits appear (cherries, cranberries) with a cognac-like elegance.
Mouth: still this echo of (robust) old cognac as it unfolds on plums, chocolate, tobacco leaves and hints of cigar boxes. Still some dark forest fruits, as well as sweet Darjeeling. There's a light mentholated note and a hint of mulled wine, but it doesn't have the tannic side you'd expect from such a long time in a Port cask.
Finish: medium, with a dark sweetness, a hint of liquorice and more of the rancio notes.
One of these hybrid spirits in my opinion. I'm quite sure this could pass unnoticed in a cognac tasting. Not your typical Port cask, and that's a compliment. Still available from Master of Malt. Score: 89/100