About four weeks ago I posted a review of a Glen Keith, Linkwood and Ledaig bottled for The Whisky Exchange. Today we're trying the rest of this batch. Three more single malts to celebrate the 50th anniversary of the Singh family in the drinks industry. They all come from large sherry butts.
Glen Grant 22 yo 2000 (57,1%, Signatory Vintage for The Whisky Exchange 2022, first-fill sherry butt finish #1, 686 btl.)
Nose: starts on tobacco leaves and damp oak but after five minutes it turns to fruity notes. Blackberries, raspberry jam, syrupy berries and prunes. Quite intense, with a slightly boozy hint of sherry brandy, but the aromas are really nice. Also baked apples and a hint of cinnamon.
Mouth: more sherry goodness. Blackberries, prunes, dark raisins. Drier now, with mentholated notes and burnt sugar, as well as green walnuts, herbal notes and roasted hazelnut. Borderline woodiness mixed with fruity flashes. Then dark chocolate and orange peels. Liqourice, ginger and black peppercorns towards the end.
Finish: long, still quite spice-forward, on peppery oak, chocolate and roasted nuts.
A proper sherry bomb, this is sherry maturation dialed up to eleven. A rich, dark fruitiness but also a deep oak influence. Exclusively available from The Whisky Exchange.
Glentauchers 13 yo 2009 (64,1%, Signatory Vintage Un-Chillfiltered for The Whisky Exchange 2022, first-fill sherry butt #900314, 649 btl.)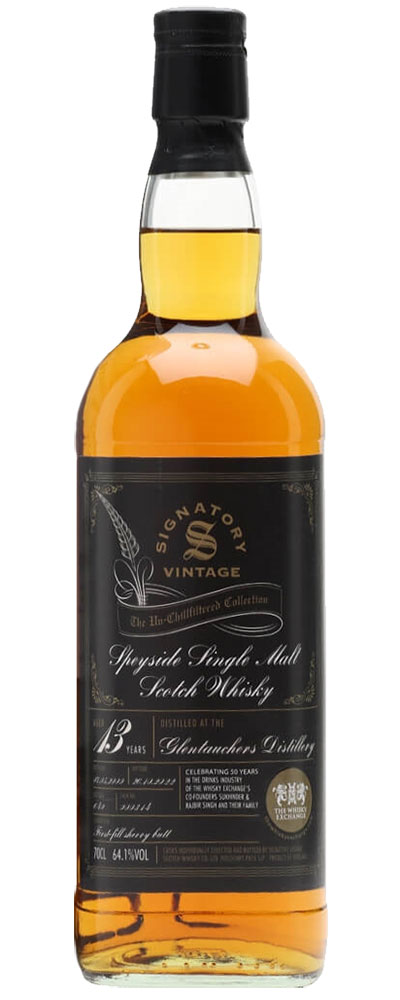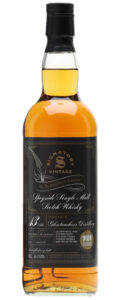 Nose: more balanced sherry here, starting on apricots and plums in armagnac. Light hints of nougat and cappucino, as well as buttery biscuits. Then brown sugar leads to cinnamon and ginger, light peppermint, alongside toffee and faint leafy touches.
Mouth: rather sweet, on baked apples and stewed plums, with golden raisins and spicy honey. Gradually growing darker, with a milk chocolate and caramel combination. Then peppery oak, more ginger and a hint of cardamom. Quite spicy in the end, but not too dry.
Finish: long, still spicy, with brown sugar, nutty notes and raisins in the background.
Smartly sherried, finding a nice balance between vibrant youth, oak spice and fruits. A great daily dram with a strong profile. Available from The Whisky Exchange. Score: 87/100
Orkney 16 yo 2006 (64,3%, Signatory Vintage Un-Chillfiltered for The Whisky Exchange 2022, refill sherry butt DRU17/A65 #15, 661 btl.)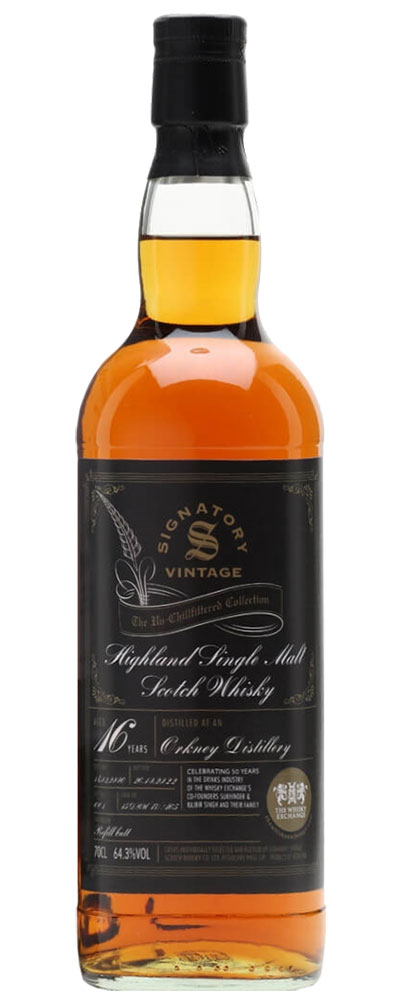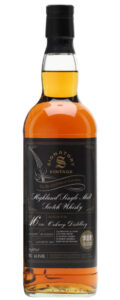 Nose: a slightly unexpected profile. First I'm getting spent matchsticks, which later evolve to charcoal and eery smoke. Then there is orange peel and sour apples, light peaches and whiffs of sea air. Heather honey and berries. Quite bright, not entirely classic perhaps, but interesting.
Mouth: fairly rich and certainly not as brutal as I feared. Still hints of gunpowder and matchsticks. Some walnut bitterness, lemony notes, light plums and a leathery feeling. Then mud, liquorice and black pepper, with a light salty touch and smoked cherries.
Finish: quite long and earthy, with hints of brown sugar, tarry smoke and chocolate.
I didn't seem to connect to this one. It does have a lot to offer in terms of complexity, but the gunpowder and rough edges bring down the score a little. Good, but lagging behind in this line-up, especially if you think direct sister casks were € 60-70 merely two years ago. Anyway, only from The Whisky Exchange. Score: 85/100