Here we have two recent bottlings in the Liquid Treasures series. The first is A Tobermory 1995. Some of these mid-90s casks are referred to as Ledaig (even when they are unpeated) but here they insist on Tobermory.
The next one is a more affordable Macduff 2011, contending for the award of daily dram, I suppose.
Tobermory 27 yo 1995 (46,4%, Liquid Treasures 2023, bourbon barrel)
Nose: pleasantly unmodern, if a little shy. Sunflower oil, yeasty bread and hints of new fabrics. Hints of yellow apple, later also subtle peaches and pineapple. Wax candle. Herbal notes in the background, like rosemary and mint leaves.
Mouth: still not the most forthcoming whisky. A natural barley sweetness along with apples and sweet lemons. Then a subtle salty note and more of this chalky side. Leathery notes, some paper and dried herbs. Mild wood spice appears, but overall it stays on the neutral side, close to the raw materials.
Finish: medium length, with a little maple sweetness, nutmeg and leafy notes.
These mid-90s Tobermory casks are always a little 'outdated' and special, whether they are peated or not. Not very talkative, but interesting. Available from eSpirits.
Macduff 12 yo 2011 (56,9%, Liquid Treasures 2023, bourbon barrel)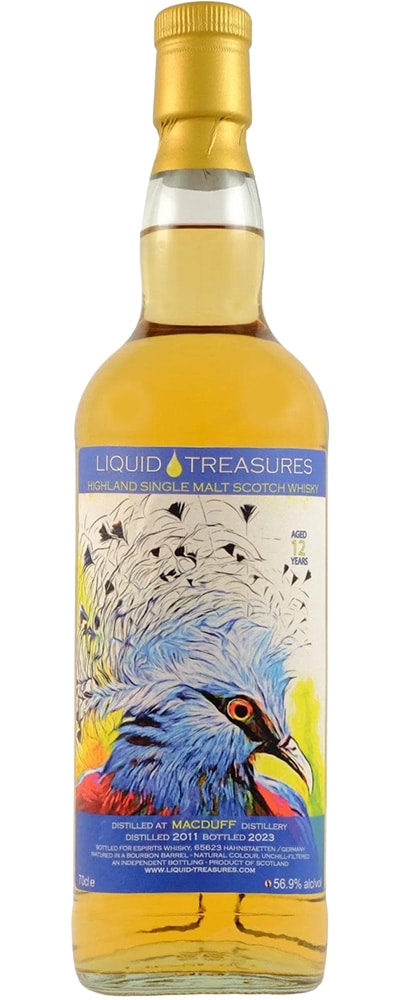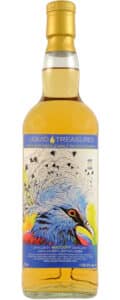 Nose: crisp spirit, taking off on fresh baguette and vanilla custard. Then some apples and sweet lemons, maybe some unripe banana. Tiny herbs and floral touches in the background. Perhaps a little simple, but perfectly bright and inviting.
Mouth: much more on citrus zest and tart cider apple now, with some fresh herbs and mild bitter notes. Orange peels, ginseng and oak shavings coming through. Getting grassy towards the end. Less easy-going than the nose suggested.
Finish: medium length. Spices and lemongrass. Also lemons and grass.
This Macduff has more to say than you'd think after nosing it. A clean, young malt with a few thorns here and there. Also available from eSpirits. Score: 82/100