A bunch of GDPR e-mails this week, maybe that's why there was so little actual whisky news…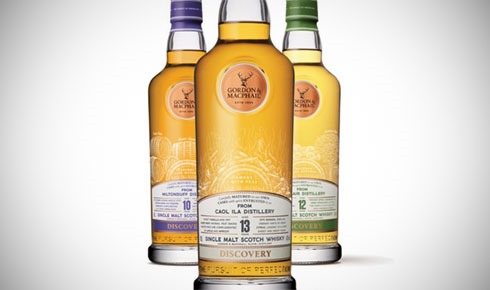 Gordon & MacPhail Discovery
After the relaunched Connoisseurs Choice series, Gordon & MacPhail have now announced an entirely new flavour-led Discovery range. This is more of an entry-level line with younger but as they say 'utterly dependable' whiskies. It serves as an introduction to their portfolio of single malt whisky.
There are three flavour profiles: Smoky, Sherry and Bourbon, each colour-coded. The labels include less information but luckily still an age statement.
Stay tuned for our first review early next week, one whisky from each flavour profile.
A refresh of their Distillery Labels and Private Collection is due in summer and autumn respectively.
Method & Madness expressions
In the experimental Method & Madness series, Irish Distillers presented a pot still Irish whiskey matured in ex-bourbon barrels and finished in virgin Hungarian oak (Quercus Petraea). This one doesn't have an age statement. It will come to Ireland, UK and France with a RRP of around € 90.
A second new release is a 28 year-old pot still whiskey matured in ex-bourbon barrels for six years before being re-casked into a Ruby Port Pipe for a further 22 years. The cask was seasoned with "a selection of wines" (to take out heavy tannins) and then with Ruby Port. Priced around € 1900.
Also interesting
Things that may not have been widely announced but that grabbed my attention in shops recently…