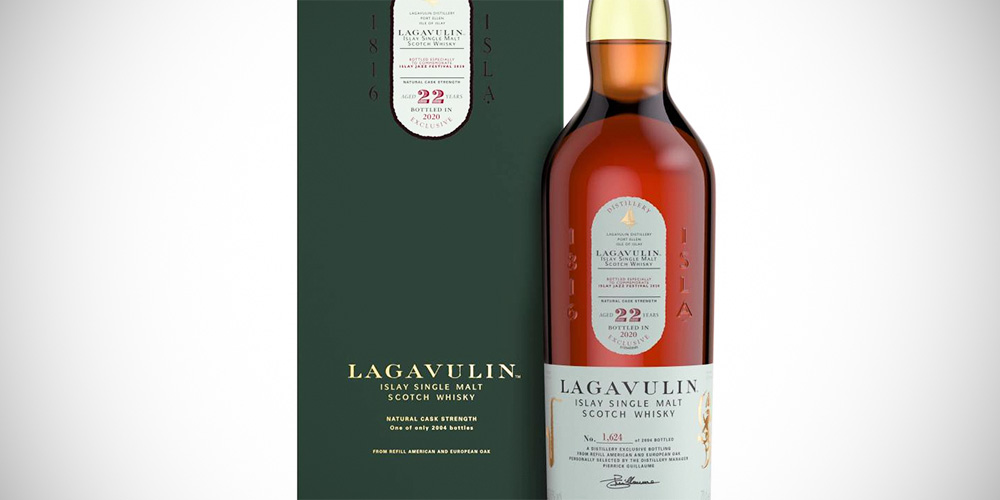 Lagavulin 22 Year Old – Islay Jazz Festival 2020
Lagavulin distillery announced a 22 Year Old expression to celebrate 22 years of the annual Islay Jazz Festival. It is matured in refill American and European oak top-dressed by active casks, some of them wine seasoned. Not sure what to make of this, but I suspect there are re-charred / re-seasoned casks in the mix.
Lagavulin Jazz Festival 2020 will be exclusively available at the distillery from 3rd October for around € 440. A limited number of 2004 bottles will be released.
This year the festival will be an online event on the Lagavulin Facebook page.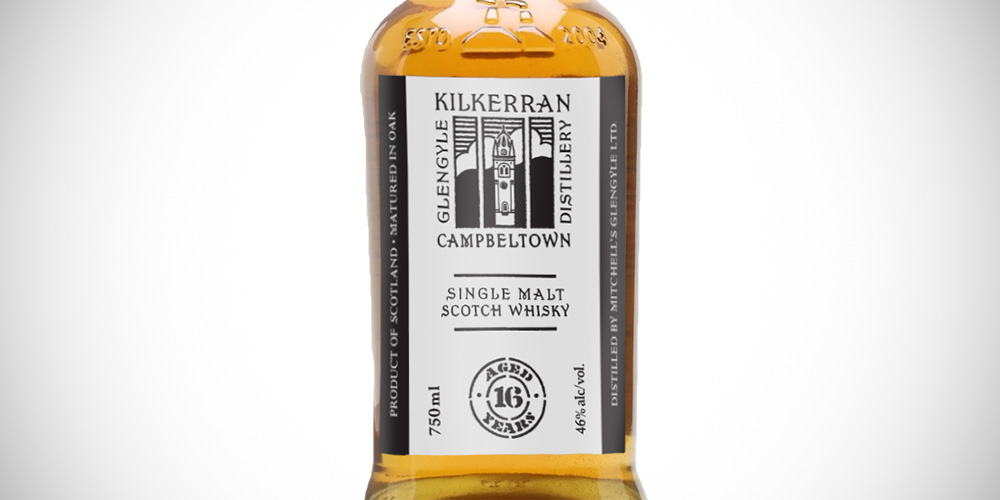 Kilkerran 16 Year Old
Glengyle distillery grows older and presents Kilkerran 16 Year Old. It seems to be a core range release with a big yield. There's no information about the cask types used, but external sources confirmed it's a combination of 98% ex-bourbon casks and a little portion of Madeira casks.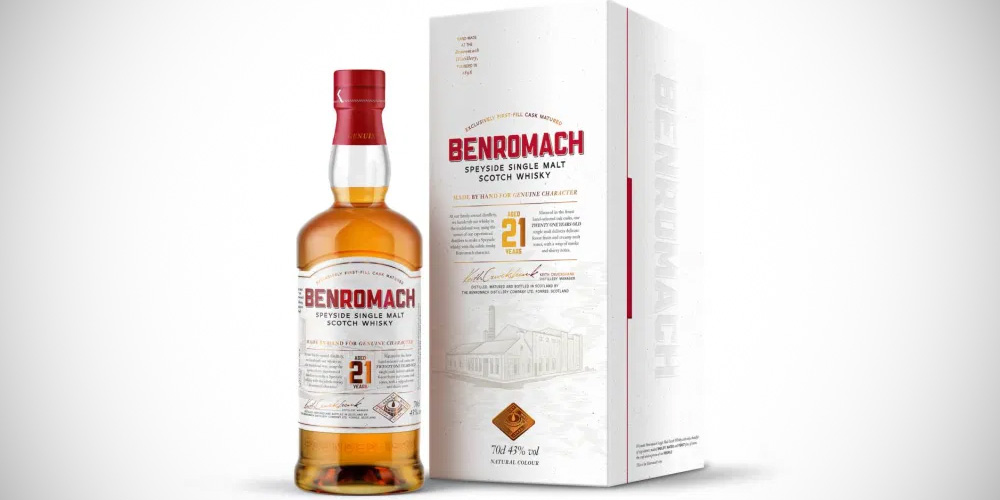 Benromach 21 Year Old
Benromach launched a new top end for its rebranded core range: Benromach 21 Year Old, distilled in 1998, the year they reopened.
It was matured in first-fill bourbon and first-fill sherry casks and expected to be available in stores by the end of October for around £ 130. This autumn Benromach Organic and Benromach Peat Smoke will also appear in a new design.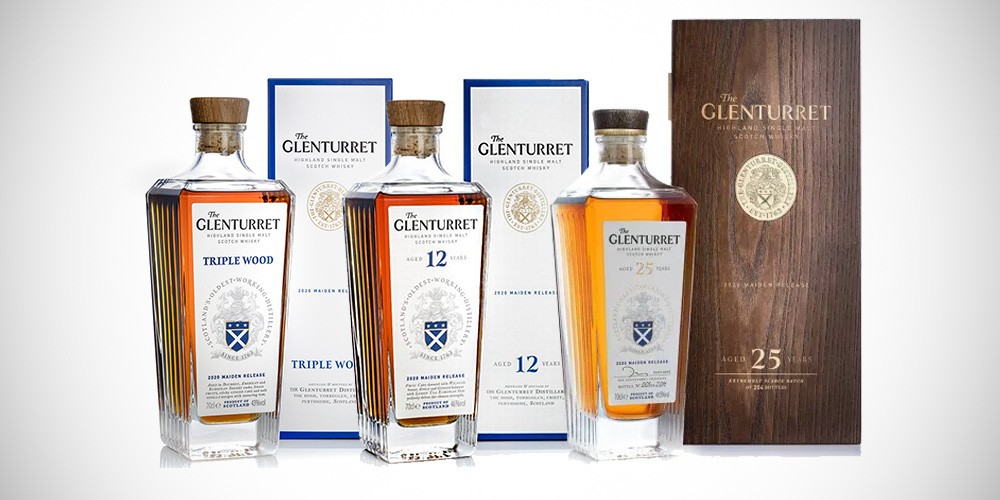 Glenturret: new core range + redesign
Scotland's oldest distillery Glenturret launches a new core whisky range with a new look. It has recently been taken over by Lalique so it may not come as a surprise that they've chosen a rather uncommon glass design.
The new core range consits of four expressions:
Glenturret Triple Wood (43%), aged in American, sherry and bourbon casks, RRP £ 47
Glenturret 10 Years Peat Smoked (50%), RRP £ 52
Glenturret 12 Years (46%), RRP £ 60
Glenturret 15 Years (55%), RRP £ 110
Apart from these there will be a limited Glenturret 25 Year Old (44.5%, RRP £ 980, 204 btl.) and a Glenturret 30 Year Old (45.7%, RRP £ 1600, 750 btl.)
Also interesting
Things that may not have been widely announced but that grabbed my attention in shops recently…