Decadent Drinks recently released two Springbank bottlings in the Whisky Sponge range. One was a Springbank 1994 from a refill sherry hogshead, the other a refill plain oak 1995 vintage.
Both didn't get a lot of attention – which in the case of Springbank isn't required anyway.
Springbank 27 yo 1994 (47%, Whisky Sponge 2022, Edition 60 a, refill sherry hogshead, 254 btl.)
Nose: starts citrusy but also rather metallic. Mixed hints of playdough with pineapples, lemon peels and celeriac. Sunflower oil and a dash of seawater. Something in between Earl Grey and green tea too. Mossy notes and mint round it off nicely. Not the most expressive Springbank nose, but no complaints.
Mouth: fairly gentle again. More pineapple, now adding grapefruit and unripe mango, with lemon peels again. Then hints of pepper and clove. Always (engine) oil in the background, as well as a subdued peaty side. Wet chalky notes. A nice salt-and-sour combo adds freshness to the fruity elements.
Finish: quite long, still fresh and relatively (grape)fruity, balancing the mineral notes.
Really good Springbank. I love the fruits that shine through but on the other hand there's this metallic note that keeps me from scoring higher. Sold out now.
Springbank 26 yo 1995 (51,1%, Whisky Sponge 2022, Edition 60 b, plain oak refill hogshead, 240 btl.)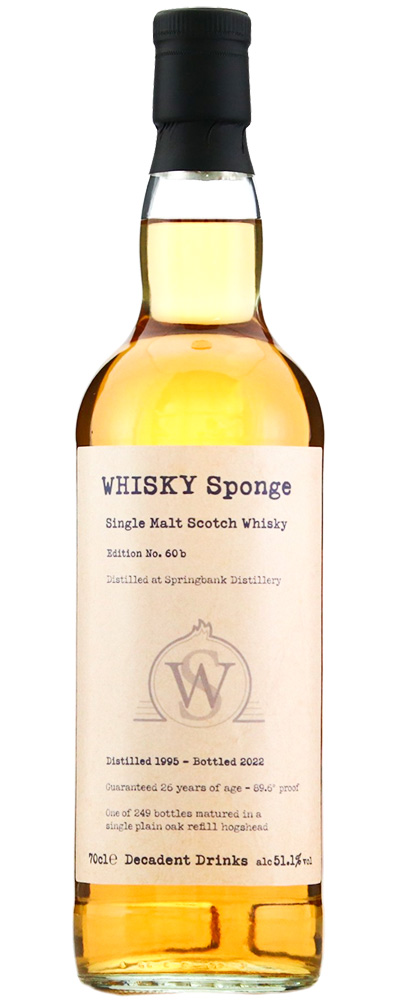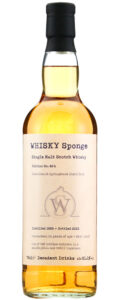 Nose: slightly dustier, in a nice way. Leather bound books in an old library. Plenty of paraffin, wax candles and oily tools here as well. Less of the metal notes – instead we get a hint of aspirin. Riper pineapples as well as some tangerines and the lightest hint of vanilla.
Mouth: drier perhaps, and definitely a little less fruity, but equally oily. Paraffin, almond oil, with hints of petrol and other mineral notes. Pineapple, green tea, later also sage leaves and green olives in brine. After a while there's some polished silverware. Quite austere again but very attractive at the same time. The waxy roundness binds it all together.
Finish: long, with an increase of the fruity notes. Always dusty notes and minerals too of course.
I prefer this one. The dustiness and roundness works well and I adore the specific waxy / oily notes that are exposed. Really exquisite. Balloted two weeks ago, so I'm sure all bottles are gone. You might want to subscribe to their newsletter to stay in the loop. Score: 92/100