I recently received a generous pack of samples from Whisky-Fässle (thanks Jens), the German whisky shop / bottler. Now most of these are older bottlings, which will probably be included in wider (comparative) sessions. However we start with a couple of bottles that are still out there.
Tormore 32 yo 1988 (44,1%, Whisky-Fässle 2021, bourbon hogshead)
Nose: a slightly dusty style, with some old closets and window putty. Growing minerality and candle wax. Cashew nuts and faint sourdough. Earthy touches. A hint of eucalyptus too. Stewed fruits in the background, as well as lime peels. Slightly drier than the Tormore 1988 from TWA that I tried a while ago.
Mouth: oily texture, sweeter and fruitier than the nose suggested. Creamy peach, with golden apples, gooseberries and melons. Almonds and hints of pine nuts. Then some of these grassy notes again. After a while it becomes slightly more austere, with waxy notes, a resinous edge and a few drops of grappa.
Finish: medium, with a lemon and salt combo, some honeyed notes and floral wood.
A fine dram, properly aged and showing a nicely unmodern character. Sold out from Whisky-Fässle direct but other retailers like Whiskybase or DeinWhisky are still offering it.
Glen Keith 28 yo 1992 (44,5%, Whisky-Fässle 2021, barrel)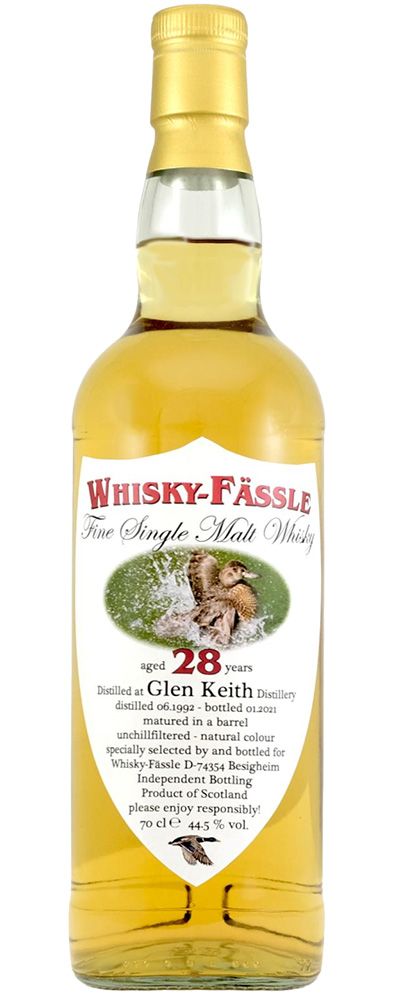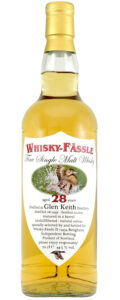 Nose: fresher and brighter fruits here, like mashed bananas and tinned pineapple, mixed with lemon juice and spearmint. Maybe some papaya too. Hints of honey and nougat, as well as a whiff of patchouli and dried yellow flowers.
Mouth: quite a tropical fruitiness again. Definitely papaya now, with mango and bananas. Then honey, lime syrup, creamy barley and wax apples. Vanilla and mint. A hint of rice pudding too. Slightly greener notes towards the end (green apple, green tea) with a bourbonny, oaky side as well.
Finish: medium, still fruity but now the green / chalky notes grow stronger.
A very natural and fruity whisky with plenty of freshness. There's something Irish to it. I love this style and it had been too long since we tried Glen Keith 1992. You can try DeinWhisky again. Score: 89/100
Braeval 12 yo 2009 (52,1%, Whisky-Fässle 2022, sherry butt)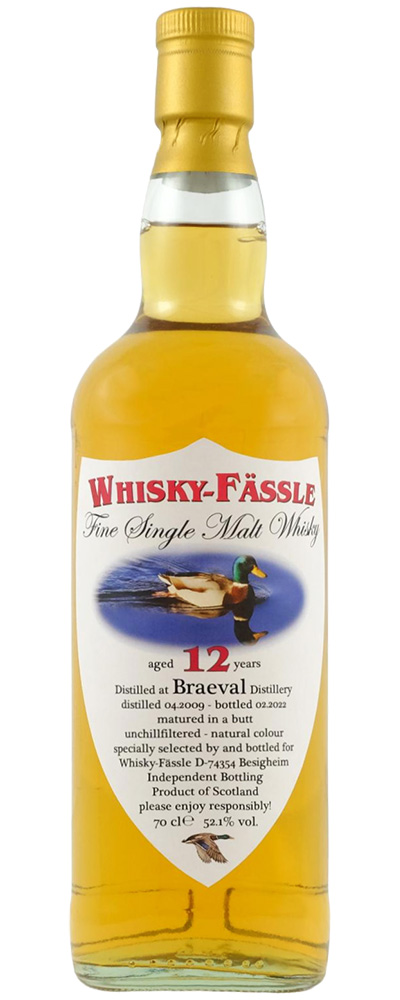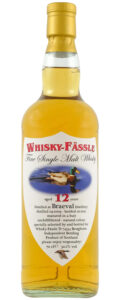 Nose: fairly sweet, with a malty and cake-y core, coupled to a balanced sherry influence. Then some buttered toast, red apple aromas and peaches. Slightly caramelized notes. Walnut cake.
Mouth: a similar sweetness, with red apples again, orange sweets and peach jam. Big malty and bready notes again, in a fairly creamy way. Later the oak spice brings some heat as well – the classic trio of pepper, nutmeg and ginger. In short, not very complex but nonetheless quite solid.
Finish: fairly long, spicy, with caramelized notes and more malty goodness.
This may suffer a little from the line-up, coming after two well aged and significantly more complex whiskies. Robust middel-aged whisky, really drinkable, just not exceptional. Still available from Whisky-Fässle direct. Score: 85/100