We present you the first look at the Diageo Special Releases 2023. Unconfirmed information for now, but in the past years these rumours have proven to be reliable.
Last year's Elusive Expressions theme featuring mythical creatures makes place for a series of worldwide inspirations and local traditions. There's an afro jazz theme, oriental ornaments from nature, Inca tattoos, Brazilian carnival, Japanese samurai, etc. Very lively illustrations with bright, almost flashy colours. Rather incohesive in style though, as if each label was created by a different illustrator (or a different DALL-E command?).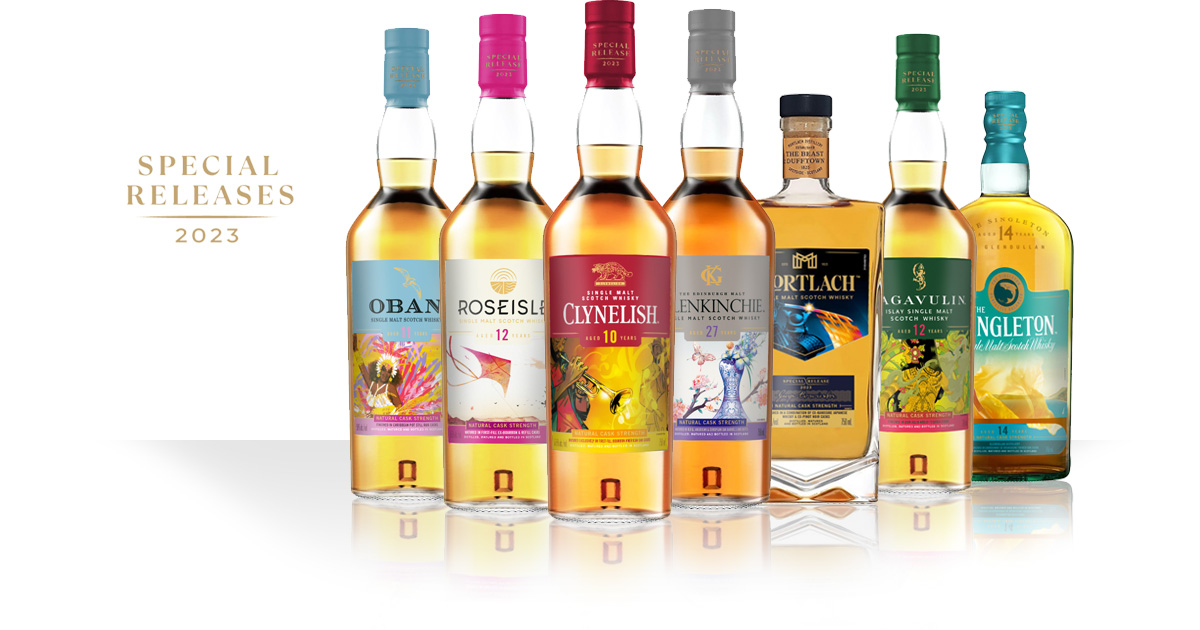 7 Special Releases for 2023
For now seven Special Releases have been unveiled. Often one more is revealed later, so it wouldn't surprise us if we end up with eight, just like last year. Hardly any vintage statements (if any).
The Special Releases series is continuing its path, focused on natural cask strength whisky from unusual parcels or casks. There's tequila añejo, Chardonnay de Bourgogne, Kanosuke and Pinot Noir casks for instance. While most whisky lovers see this as a decline, making the series less special, it's just a change of concept (and making place for the Prima & Ultima releases).
All single malts are between 10 years and 14 years old, the exception being a 27 year old Glenkinchie single malt whisky. The most surprising member is probably the 12 year old Roseisle expression.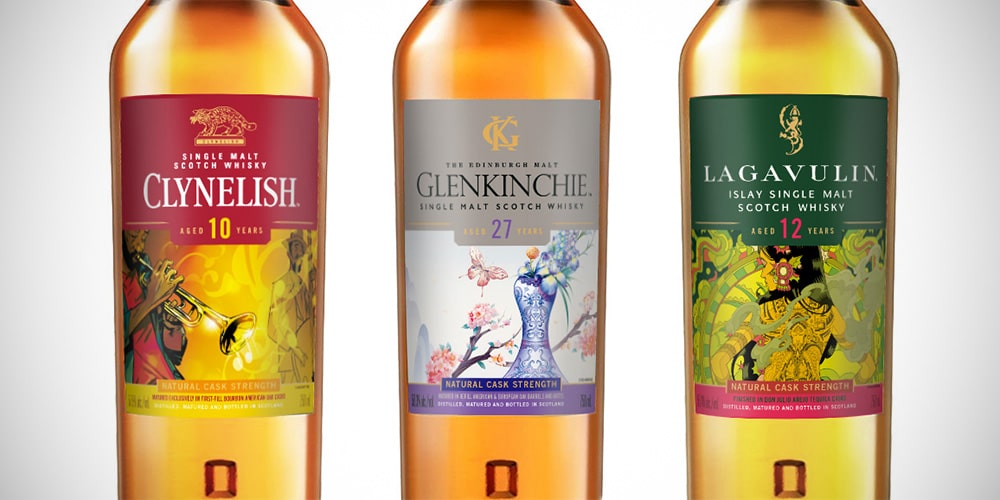 Clynelish 10 Year Old
A 10 year-old version matured exclusively in first-fill bourbon American oak casks. Natural Clynelish, good choice. Bottled at 57.5% ABV (natural cask strength, like all Special Releases).
Glenkinchie 27 Year Old
The oldest Special Release this year: Glenkinchie at 27 years of age, nicknamed The Edinburgh Malt on the label. It aged in refill American barrels and European oak butts. One of the bottlings I'm most excited about. Bottled at 58.3% ABV.
Lagavulin 12 Year Old
A classic member of the Special Releases. This year Diageo uses its other brands to come up with a Don Julio Añejo Tequila casks. A lot of tequila finishes lately. Bottled at 56.4% ABV.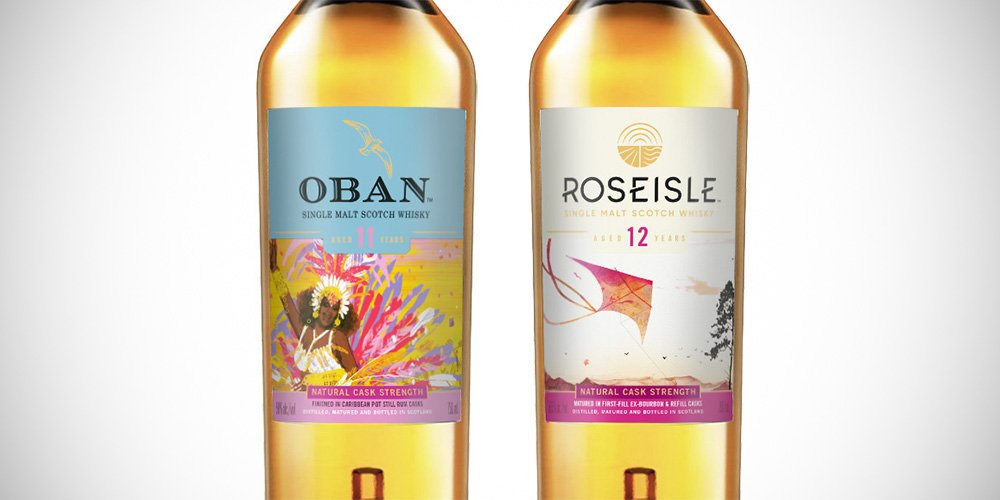 Oban 11 Year Old
More Oban, yay! In 2023 they use Caribbean pot still rum casks for finishing. I'm not sure what to expect from the combination of this maritime malt and a sweet rum finish, but let's not jump to conclusions. This year it comes at 58% ABV.
Roseisle 12 Year Old
What? Who could have thought Roseisle would become a part of the Special Releases? This release comes from the early days of production. It comes from first-fill ex-bourbon and refill casks, which should give us a fairly natural view of the spirit. However, Roseisle was designed to produce a wide range of characters, so we're keen to find out what it's like. Bottled at 56.5% ABV.
Singleton of Glendullan 14 Year Old
From Glendullan distillery comes this Singleton 14 Years. It is finished in Chardonnay de Bourgonge French oak casks and bottled at 55% ABV. Wine casks, often tricky, but white wine should be interesting.
Mortlach (NAS)
Mortlach without an age statement again. It uses a combination of ex-Kanosuke Japanese whisky casks and ex-Pinot Noir casks. Such an unusual proposition! High strength (58% ABV).
Special Releases 2023 prices
The Special Releases 2023 prices haven't been disclosed yet. We'll add information to this post as official statements are brought forward. Keep an eye on malts.com for release dates.