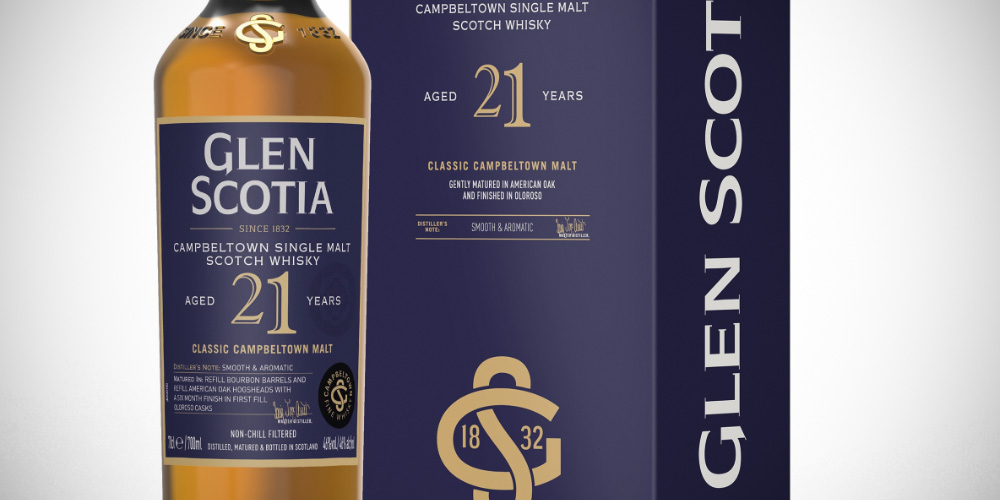 Glen Scotia 21 Year Old
Just in: Glen Scotia 21 Year Old. It matures in a combination of refill bourbon and refill American oak hogsheads, with a six-month finish in first-fill Oloroso sherry casks.
This expression bridges the gap between the 18 Year Old and 25 Year Old which is probably my favourite in the core range. It comes at 46% ABV and sells for around £ 265.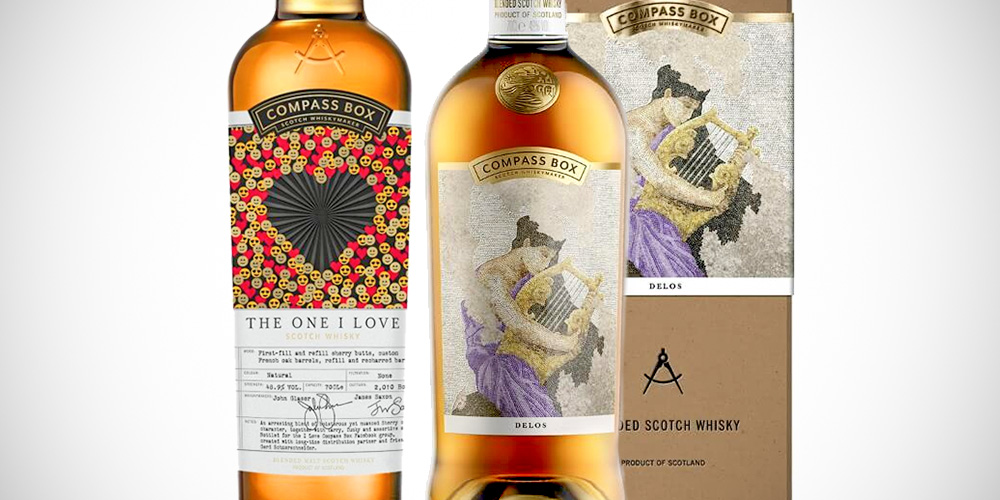 Compass Box Delos / The One I Love
Two new Compass Box releases appeared on the interwebs. The first is Compass Box Delos, the second installment in the Extinct Blends quartet (see Ultramarine). Delos is inspired by Asyla and includes Cameronbridge and Glen Elgin whisky, with some of the last casks from the Imperial distillery. Not cheap: around € 340.
The second whisky is Compass Box The One I Love. This is an exclusive bottling for the Facebook group I Love Compass Box. This is a blended malt with whisky from Caol Ila, a distillery near Aberlour, the proprietary Highland Malt blend and some extras like Tobermory and Ardbeg. Available for pre-order now, with international shipping.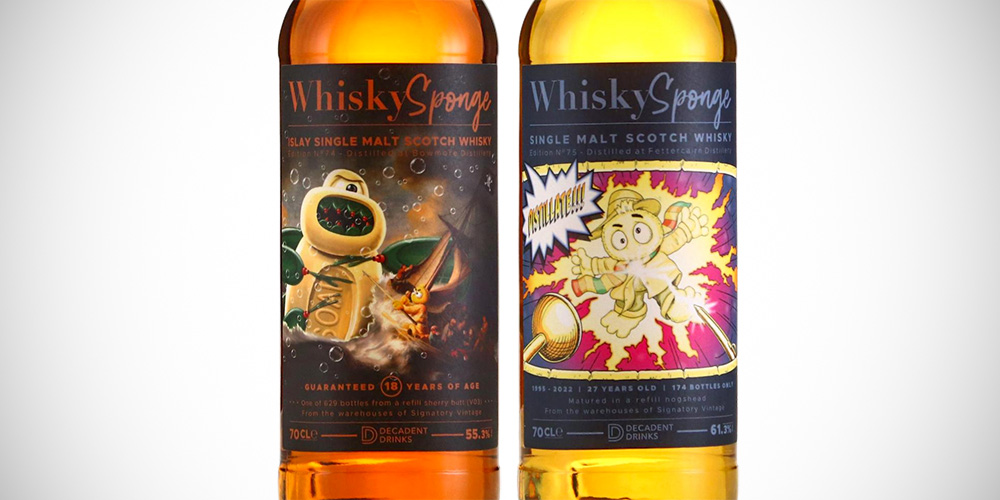 Bowmore 2003 / Fettercairn 1995 (Whisky Sponge)
Decadent Drinks presented two releases in the Whisky Sponge series, both sourced from the Signatory Vintage warehouses:
Bowmore 2003, matured in a refill sherry butt. Somehow it also spent some time 'out of cask', hence the age being only 18 years old. It is a sibling to the excellent 17 year old Bowmore.
Fettercairn 1995, a single refill hogshead. Waxy and funky, they say.
Both can now be bought from their online shop.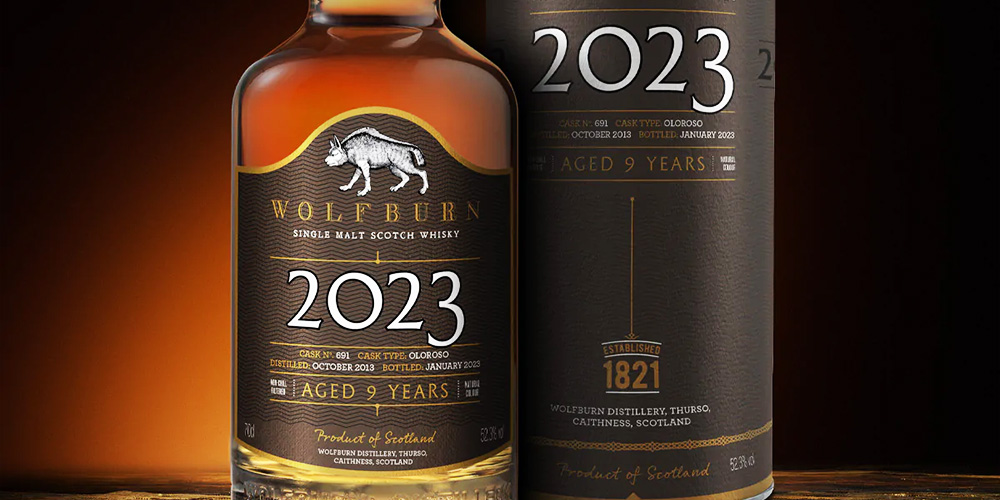 Wolfburn 2023 – 10th Anniversary
To celebrate Wolfburn's 10th anniversary the distillery announced a new collectors' edition: the Anniversary Series. Since their first ever distillation took place on 25th January, each bottling will be released annually on Burns Night.
The 2023 edition is a 9 Year Old Oloroso sherry butt which had previously been used for finishing, but never for full maturation. A total of 680 bottles are available (52.3% ABV) from the Wolfburn website.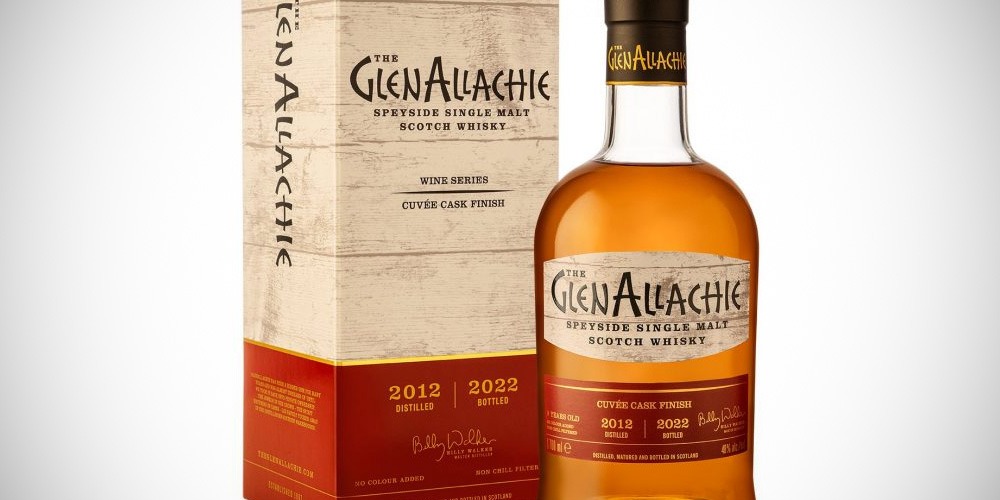 GlenAllachie 2012 Cuvée Cask Finish
Billy Walker selected a number of wine barriques used to finish a GlenAllachie whisky. He blended four different wine cask finishes which make up the Cuvée Wine Cask Finish. The casks were sourced from Bordeaux, Languedoc and Valpolicella.
The whisky itself is a 2012 vintage, aged 9 years. Already spotted at Master of Malt for instance.
Also interesting
Last but not least, here are some things that may not have been widely announced but that grabbed my attention in shops recently…