1 January 2020
Best wishes & Best whiskies of 2019
Tasting notes by Ruben Luyten - Posted in * News

Happy New Year! Let's go over the past year once again and make a list of our personal highlights of 2019 before we start a new year of (almost) daily whisky reviews.
Best new whiskies in 2019
You know what? There were lots of excellent new releases this year. Many of them were not exactly accessible in terms of pricing though, so you may have had a different impression. I realize I am sometimes previliged to try special drams.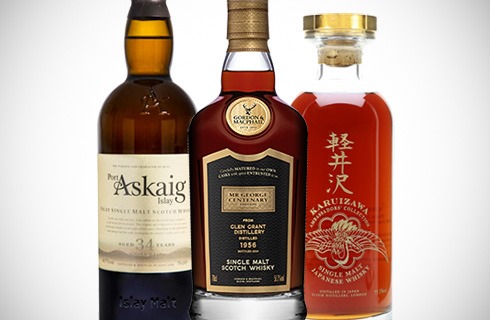 My absolute favourites have been a stunning Glen Grant, an (almost) one-off Karuizawa and a relatively affordable Port Askaig.
While there is good (and occasionally really good) whisky in every price range, it's a fact that you need to spend a lot more money these days to get really exceptional whisky, compared to a few years ago. If we bring our limit down to roughly € 500 (still a huge amount, right), then four more drams are high up in my hotlist. Irish whiskey (Bushmills production) is still doing remarkably well, especially if you're into fruit juice. The undisclosed Speyside whiskies from the 1970s have been a recurring favourite in the past five years or so.
The best old(er) release I tried this year was probably the Port Ellen 1982 bottled for the 20th Anniversary of Signatory. Phenomenal whisky and always a pleasure to try this distillery again.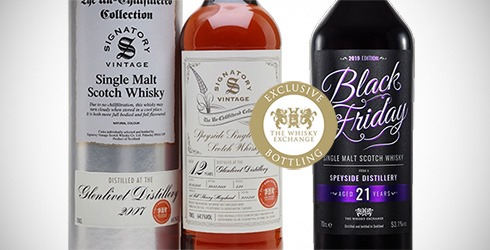 Best 'bang for your buck' in 2019
In the past few years I only included bottles that were less than € 100 but this is becoming difficult so here as well we may have to stretch our budget in the future.
Anyway it is clear that The Whisky Exchange deserves a special mention in this year's overview. They celebrated their 20th Anniversary with a whole list of exclusive releases. I thought they were all great, some even excellent, and they came in all price ranges.
A special mention for the Tamdhu 15 Year Old, the Lagavulin 12 Years and Bruichladdich Islay Barley 2011 which are among the best widely available releases this year, in my opinion.
This whisky blog
… is healthier than ever. We crossed the mark of 800.000 visitors and 2,7 million page views, a +6% increase compared to 2018. Thank you all for your loyal following.
When looking at the visitor's locations, especially the Far East is going up in the stats, mainly Hong Kong (+85%), China (+84%) and Japan (+36%). This year Belgium, the Netherlands and France (which showed a downward trend in the past few years) show a modestly positive evolution again. The US, while still having the biggest share of visitors, has gone down by -9%.
Best wishes & Best whiskies of 2019
Ruben Luyten
2020-01-01