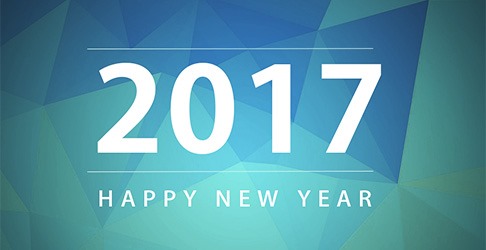 Happy New Year! Best wishes for 2017.
We won't start our 2017 tasting track until we've looked back at some of the highlights of the past year.
Whisky highlights of 2016
My two favourite new releases (94 points) were the undisclosed Speyside 1975 bottled by Sansibar and the Brora 38 Year Old from this year's Special Releases.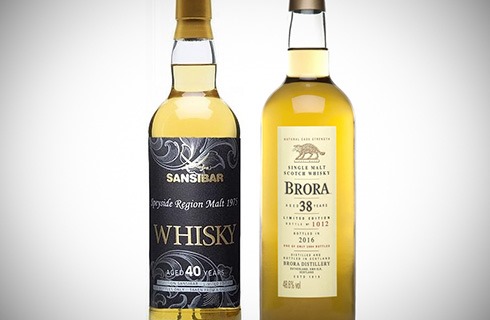 We've had more undisclosed Speyside whiskies – all pretty excellent. We seem to be particularly fond of the 1975 expressions (Whisky Agency, Maltbarn, Whisky-Fässle) but there was a whole list of 1973 and 1977 siblings, e.g. the great Speyside 1973 from The Whisky Agency.
Irish whiskey is also going strong on different levels. There are the many independent releases of old single malts (the best for me this year was the Emerald Isle 1991 cask #8583), as well as very high quality Teeling expressions like Teeling 24 Years.
Most other excellent new releases came from Islay: Caol Ila 1984 from Maltbarn, the Port Ellen 16th release and a private Lagavulin 23 Years 'Casks of Distinction'.
In terms of old releases, I've thoroughly enjoyed the Longmorn 1969 Gordon & MacPhail 'Book of Kells' for JIS, a Glenfarclas 21 Year Old for House of Sobel and the Ardbeg 36 yo 1973 Old & Rare Platinum.

Best value whisky in 2016
Those of us with smaller pockets also had plenty to choose from. Here are a few high scoring whiskies that were available for around € 100 or less:
One last thing: I had the impression there was better whisky on the market in 2016 than in 2015. That's good news. On the other hand we're forced to spend a pile of money if we want the really interesting bottles, which means that most most of the time we say a certain whisky is excellent but nevertheless we don't buy a bottle. That's pretty much the summary of today's whisky climate…
Often we've had a good laugh at what we were offered. For instance you could have a great Highland Park 1999 for around € 110, or choose a slightly older Highland Park 1992 for € 350, with the same score. Look around and remember that marketing stories, pricing, even age… are often just a false suggestion of quality.
How was the whisky blog in 2016?
Very good, thank you. WhiskyNotes received some 750.000 visitors in 2016 (+16%). While December is still the best month, it was only marginally better than last year. The other months saw much more significant improvements.
March 2016 has been a month with surprisingly high volumes – Ardbeg Dark Cove and the announcement of Ardbeg 21 Year Old have certainly contributed to that (also the two most viewed whiskies – after the ever popular post Johnnie Walker Red vs. Black). In fact most of the peaks can be linked to PR boosts for certain products.