We try four Ardnamurchan expressions, from the young distillery owned by independent bottlers Adelphi.
The first part of this review is the triptych recently released by the Whisky Sponge. There's a 2014 peatless cask, a 2015 heavily peated cask and the peatyish mix of both. Always interesting to try such a composition.
In a second part we'll add the 2022 April Fool's bottling from The Whisky Exchange. When I tried the sample I didn't know it was Ardnamurchan yet – this was only disclosed afterwards. All 1575 bottles sold out like hot cakes. Full details can be found on their website.
Ardnamurchan 7 yo 2014 'peatless' (57,1%, Whisky Sponge 2022, release 48C, first-fill barrel, 163 btl.)
Nose: a nice dustiness up front, mixed with rubbed lemon notes and hints of green banana skin. Pineapple in the distance. Generous malty notes with whiffs of Brussels waffles and "dry" vanilla. Clear hints of wet gravel in the background. Nice.
Mouth: quite bright, with the same combination of lemon and lime, pineapple, green apple and banana. Barley all over. Cracked black peppercorns. A subtle salty edge too. The freshness of the spirit works well alongside the cask spice.
Finish: medium length, returning towards apple peelings and leafy notes, pepper and a briny and mineral side.
Pretty flawless spirit, I'd say. It's bright, balanced and combines well with the quality cask. Certainly up there with the highest tier of start-up distilleries. Only sold as an entire triptych set, but sold out now.
Ardnamurchan 6 yo multivintage 'peatyish' (53%, Whisky Sponge 2022, release 48B, 163 btl.)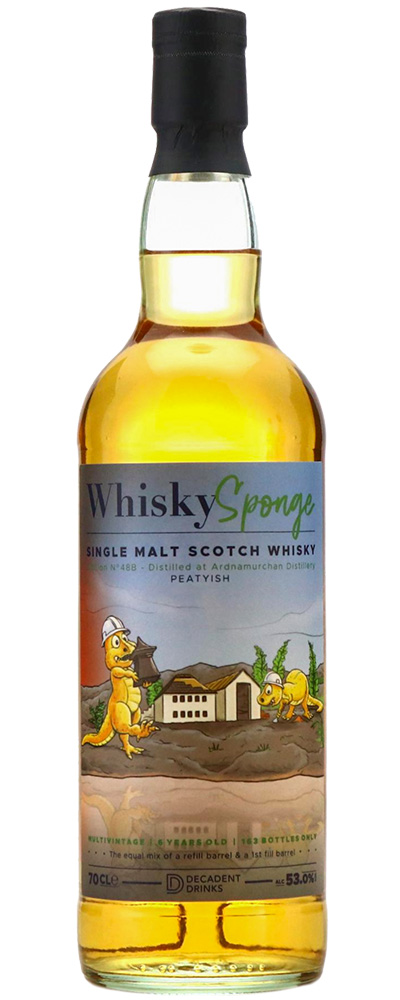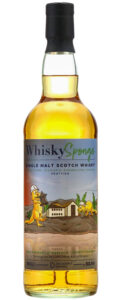 Nose: a little more peaty and gristy, but otherwise quite similar. It's a herbal, elegant type of peatiness. Still the waffle dough, cake, green fruits and light vanilla behind it.
Mouth: more obvious peat now, young Talisker style. Nicely salty and herbal hints, mixing with oranges and green bananas, as well as some wet limestone. The dustiness of the unpeated expression is still there. Smoked lemons too.
Finish: medium, on light brine, oak spice and a very subtle sweetness.
Really good: the peatiness is gentle, adding complexity while leaving enough room for the fruits of the unpeated spirit. If the Sponge creates a triptych, isn't the main goal to show off the added value of the blended product? Score: 88/100
Ardnamurchan 6 yo 2015 'heavily peated' (57,1%, Whisky Sponge 2022, release 48A, refill barrel, 163 btl.)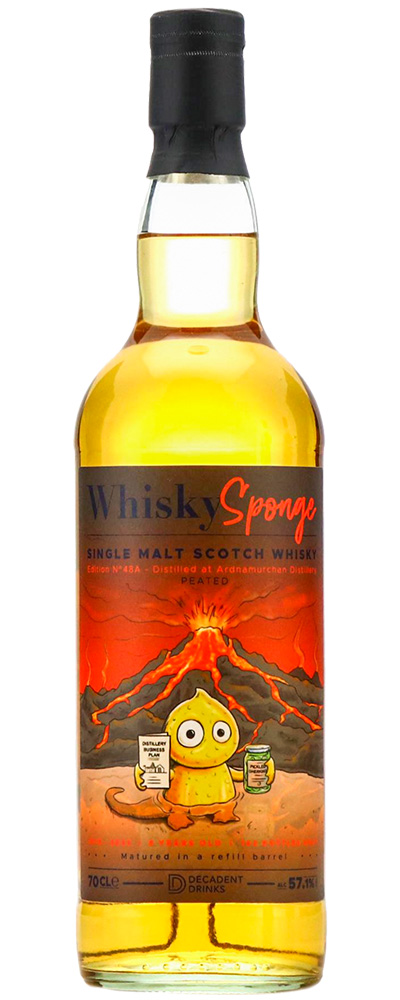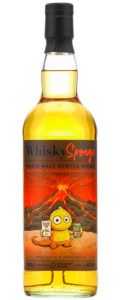 Nose: these days you never know what to expect from 'heavily peated'. In this case I'd say 'moderately heavy'. Lots of green olive brine, charcoal and more smoked lemons. Burnt peels too, and orchard fruits underneath. At the same time buttery and lightly floral notes come out.
Mouth: spicy peat, with pickled gherkins, olive brine and plenty of sea salt showing up. On the other hand it also seems sweeter than the others (shortbread). Some vegetal notes and oak char, while pungent pepper sets through in the end.
Finish: long and spicy, with moderate smoke and lemons.
A young peater, very decent especially when you take the age into account. Maybe not an exceptional price / value ratio, but the bottom line here is that Ardnamurchan may be a name to keep an eye on. Score: 86/100
We'd like to add The Whisky Exchange's April Fool's bottling. You may remember TWE already launched an April Fool's release last year. The label said extremely young – I wish I were older but looking at it under UV light revealed its true age of over 30 years.
For April Fool's Day 2022 they present a very similar second release, except that it now says extremely old – I wish I were younger. It turned out to be Ardnamurchan 2016, a marriage of three unpeated first-fill bourbon barrels with two peated Oloroso casks.
Ardnamurchan 5 yo 2016 'April Fool' (53,2%, The Whisky Exchange 2022)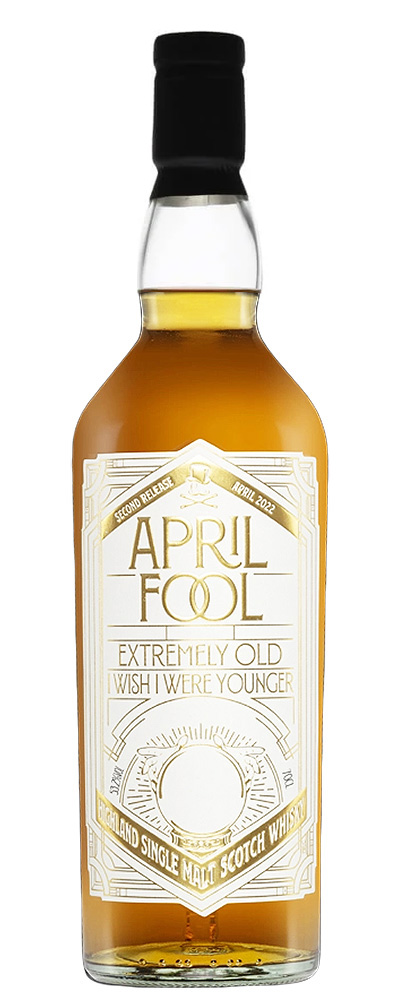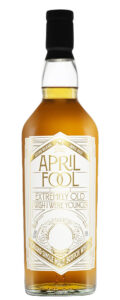 Nose: plenty of mashy/malty notes, stale beer, with a firm earthy and farmy edge to it. Sweet apples, assorted chocolate candy and caramelized nuts, mixed with mulched leaves, some spirit sulfur and hints of brass cleaner. In the background I find echoes of smoke. An interesting but not particularly easy-going profile.
Mouth: the autumnal, leafy notes return, with more of these (baked) red apples, hints of raisins and oak spice. Malty sweetness, but less candied than the nose suggested. Black peppercorns and ginger. Hints of charred oak and farmy peat smoke add some rugged character. Also spiced oranges. Chocolate returns towards the end.
Finish: quite long, on oak spice, smoky leather and chocolate.
This is a slightly deceptive whisky, even younger than the WhiskySponge bottlings, with the sherry cask blurring the lines a little. In a blind tasting, I'm sure you would receive a whole range of answers when you asked people to guess the age. An interesting concept, but I'm not a big fan of the bulky, slightly dirty character. Bourbon casks grab the trophy here. Score: 82/100