Happy New Year! Let's go over the past year once again and make a list of our personal highlights of 2021 before we start a new year of (almost) daily whisky reviews.
I don't have a lot to say this year – 2021 has been a half-hearted whisky year, much like 2020. Although most producers and bottlers have been trying hard to make the best of it and resume business like before, I often had the impression logistics and all kinds of practical problems still caused delays, sometimes less impressive releases, cancelled festivals and other Covid / Brexit related issues.
Best new whiskies in 2021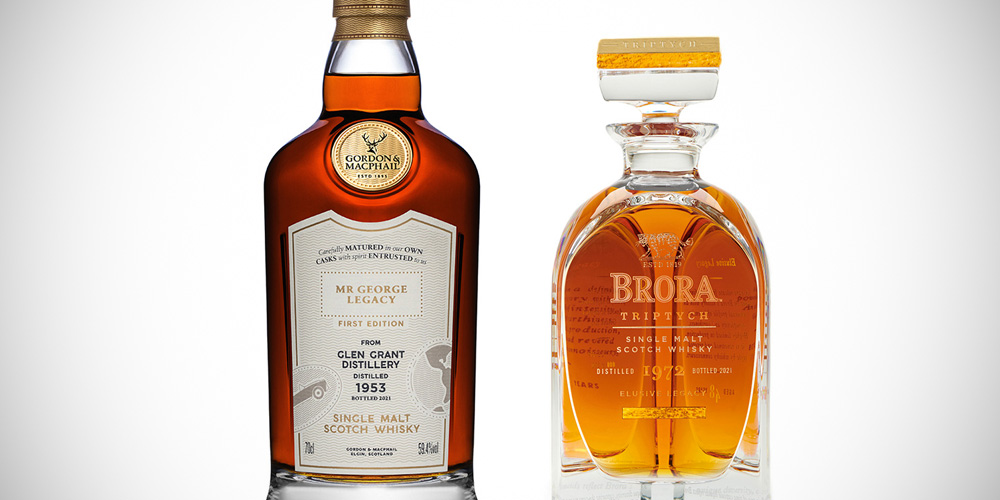 Two whiskies blew my mind in 2021 – both gained a whoppin 95 points. One of them was the Glen Grant 1953 'Mr George Legacy' bottled by Gordon & MacPhail. A masterpiece of sherry maturation, a style that is very hard to find these days. On the same level there was also the Brora 1972 'Elusive Legacy', part of the Brora Triptych which totally confirmed the magical allure of this distillery.
The Brora 1982 'Timeless Original' from the same series came really close (93 points), as did the Talisker 43 Years 'Xpedition Oak' which is simply a stunning Talisker with a lot of finesse but still plenty of maritime energy as well.
One step below (92 points) were a few other brilliant drams:
Who said anything about logistics issues or less impressive releases? If you look at this list, then you can only conclude we've had a large series of excellent whisky releases, especially when looking at the upper echelons.
–
The best old(er) release I tried this year was the Springbank Over 12 Years for Auxil, the Glen Grant 43 yo 1962 (Gordon & MacPhail) and Highland Park 1959 (Ferraretto)
–
It wasn't just whisky either! My favourite malternative this year was the Cognac Vallein Tercinier Lot 68 bottled by Asta Maurice. A lot of other cognacs and (to a lesser extent) rums managed to get a high score: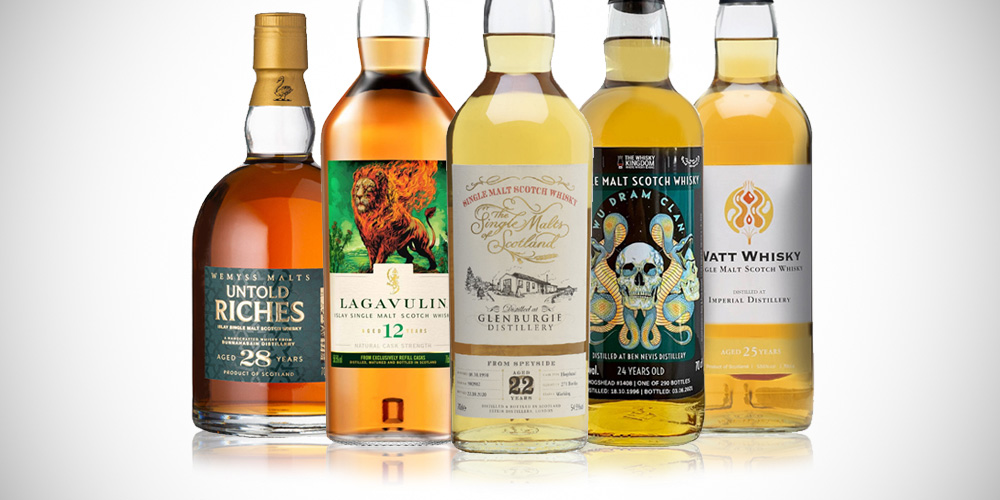 Best value whisky in 2021
When looking at value for money, my personal aim is to find a whisky that scores 90 points or higher for less than € 200-250. In the past few years a lot of Ben Nevis 1995-1996 ticked the right boxes, but this year the bottlings were more varied.
When looking at the even more affordable/ more widely available bottles it comes down to four whiskies that offered really great value for money: the Glenfarclas 185th Anniversary, Arran Drumadoon Point 23 Years, Kilkerran 12 Years and Amrut Triparva.
Whisky blog statistics
The year 2020 already was a superb one for this blog, with a large increase caused by a technical and visual update. I'm glad we managed to keep up in 2021 and even increase the stats a little.
In total there were 1.06 million visitors this year, a 6% increase. When looking at the visitor locations, the US share went down again, making the United Kingdom the No.1 country (14%). The US is now in second place (12%) and Germany completes the top-3 (10%). There were significant increases in Japan, Taiwan, Norway, Indonesia and Malaysia.
We had one visitor from Christmas Island and two from North Korea. I wonder how they got through the state filters. Or was it the Eternal Leader himself?
A lot of attention went to the Special Releases 2021, making it the most popular post by far, overtaking the Ben Bracken whisky review from 2019. The Midleton Very Rare 2021 article also attracted a lot of whiskey lovers.